HeavyHitters is for anyone that is wanting a change in life and wanting the proper support in starting a business in affiliate marketing!
I specialize in 1:1 guidance and being here for you. This training and I show you how to start creating a life you love and how to succeed in this business.
I am here for those who are tired of the grind and wanting to build security within their future and life.

Enjoy Your Quick Thirty Minute Video Created Specifically for You.
This training entails how I have replaced mine and my husband's income from trades starting with zero experience, wanting more for our family, and just being open to a new opportunity. We have now been free and together full time for four amazing years! I can't wait to share my experience and help you get started.
You are here for a reason!
Remember that we all started somewhere, I am here to be an uplifting outlet that inspires you to reach your full potential in life and financial goals.
***Do NOT Close this Presentation or You will have to Restart Your Training***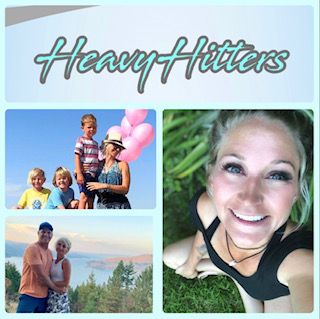 Get More from HeavyHitters!
Stay Current with HeavyHitters through Updates, Special Offers, Ways to Grow/Sustain an Online Business, Financial Tips, How to Explore an Adventure Lifestyle and Motivational Pieces to Stay Positive in an Ever Changing World.
We take your privacy very seriously, we will never sell or exchange your name, information or broadcast "SPAM" or solicitous sales content.
For More Information Please Review or Privacy Policy for More Details.
*DISCLAIMER*
Note that individual results will vary. No results are guaranteed with the help of our training if not a guarantee is specified when you buy a training program. All the products and services we provide are for educational and information purposes only. Individual results will depend on determination, hard work, and ability to follow directions.
Copyright © 2021 by Heavy Hitters Marketing Inc.
All rights reserved. This website or any portion thereof may not be reproduced or used in any manner whatsoever without the express written permission of the publisher.
Questions Regarding This Site, Please Contact: